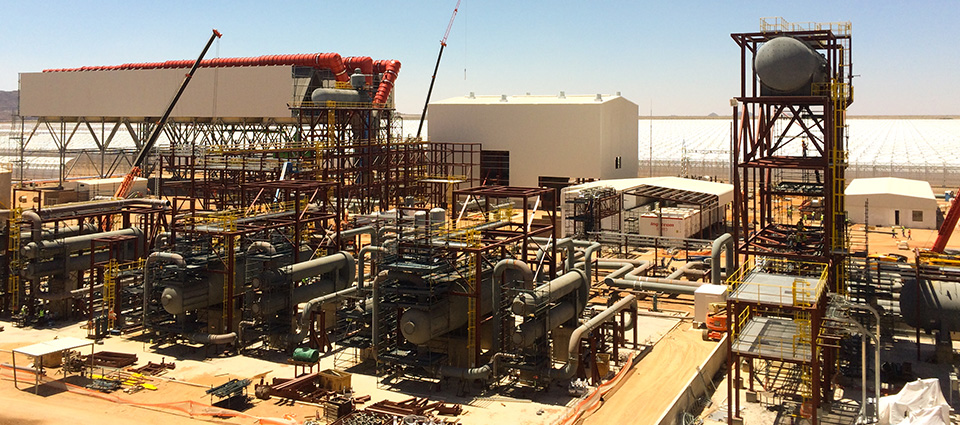 After a long business development in industrial projects, Maracof has an extensive knowledge of the necessary quality and safety standards to undertake this kind of works successfully. Therefore, the company is certified as a service provider for the main engineering companies worldwide.
Having participated in generation and manufacturing projects in different countries, the company is always willing to improve its performance and its resources management.
In industrial projects, Maracof and its international subsidiaries specialize in:
Roads (execution, adaptation and maintenance)
Fencing.
Buried networks (electrical, optical fiber, grounding, potable water, sewerage, firefighting, rainwater, etc.)
Foundations for: equipment, tanks, piping, collectors, racks, etc.
Singular reinforced concrete structures for concentration towers, silos, etc.
Control and storage buildings
Urbanization.